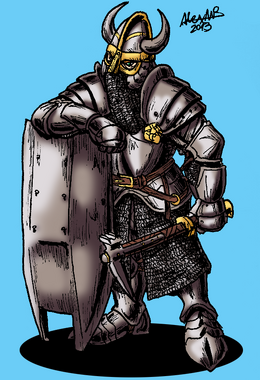 The Fronhost Dwarfs live in North-east Aels and some in Hieyoks, very closely culturally related to the Helmed Dwarfs, in a semi-organized, multi racial State known as Fronhost in the eastern branch of the Northern Nohalion Mountains. The Dwarfs having the control of the mountains and mines, and Humans the plains, forests and coastline. The two having a sort of cooperative relationship, with the Fronhost Dwarves providing mined goods and forged products and some other finished goods.
Ad blocker interference detected!
Wikia is a free-to-use site that makes money from advertising. We have a modified experience for viewers using ad blockers

Wikia is not accessible if you've made further modifications. Remove the custom ad blocker rule(s) and the page will load as expected.